Kawai ES-110 88-key Digital Home Piano with Speakers - White
Kawai ES-110 88-key Digital Home Piano with Speakers - White
Kawai ES-110 88-key Digital Home Piano with Speakers - White
Product Description
Kawai ES-110 88-key Digital Home Piano with Speakers - White (MB-ES110-WH(H))
Kawai ES-110 88-key Digital Home Piano with Speakers - White (ES110 / ES 110)
---
An impressive addition to the highly respected ES range, the ultra-portable ES110 features the new Responsive Hammer Compact keyboard action, Harmonic Imaging 88-key piano sampling, and built-in Bluetooth® connectivity to deliver gig-friendly grand piano touch and tone at a remarkably affordable price.
---
Important Note:



1+2 year-warranty offered with terms and condition applies. Kindly scan the QR code above to fill up the e-warranty registration form and claim your extended 2 years warranty!
---
PROMOTION
Free Dust Cover, Behringer BH470 Headphone and Piano Bench

Limited 1 Year Warranty, Extendable to 3 Years upon Registration

FREE Shipping Whole Malaysia and FREE Installation within Klang Valley ONLY !
---
HIGHLIGHTS
TOUCH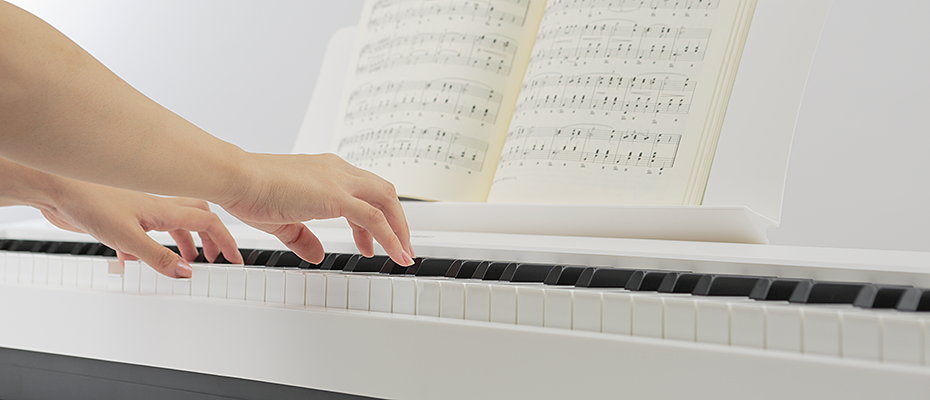 Realistic touch, natural motion: Responsive Hammer Compact keyboard Action

The ES110's brand new Responsive Hammer Compact keyboard action has been specially developed to allow portable instruments to reproduce the distinctive touch of an acoustic grand piano. Based on the highly-regarded RH action design, its spring-less technology and sturdy construction delivers consistent upward and downward motion for a smooth, natural, and highly authentic piano playing experience.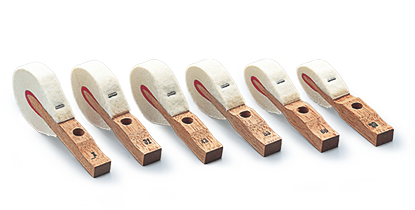 Acoustic piano key weighting

Just as acoustic pianos utilise heavier bass hammers and lighter treble hammers, the RH Compact keyboard action also employs different hammer weights, appropriately graded for each playing range. Such details provide greater stability during fortissimo passages, while preserving delicate pianissimo control, to satisfy the demands of even the most discerning pianist.
SOUND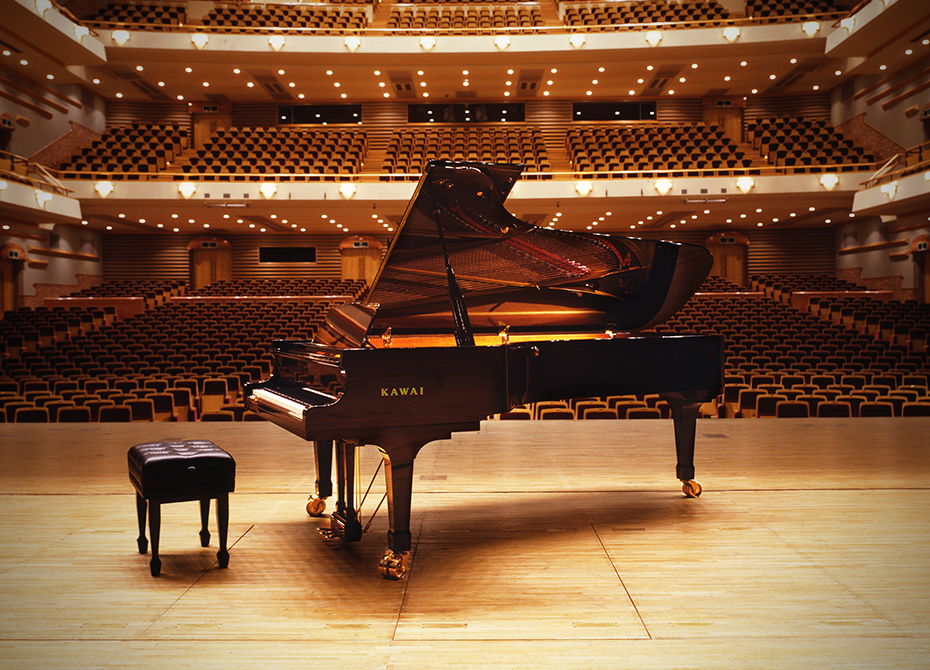 The Sound of a Grand Piano: Kawai EX Concert Grand

The Kawai EX concert grand piano is widely regarded by professional pianists and piano technicians as one of the finest instruments within its class. Hand-built by Master Piano Artisans at the Shigeru Kawai Piano Research Laboratory in Ryuyo, Japan, each EX instrument undergoes a meticulous regulation and refinement process within a specially designed anechoic chamber.

Following this lengthy crafting period, the completed EX concert grand piano receives a final series of rigorous quality inspections, before eventually taking centre stage in the world's most prestigious musical institutions and concert halls.
True Character in Every Note

The ES110 digital piano captures the beautiful sound of Kawai's highly acclaimed concert grand piano, with all 88 keys of this exceptional instrument meticulously recorded, analysed and faithfully reproduced using advanced Harmonic Imaging technology.

Recording each key individually in this way, preserves the rich harmonic character of the EX concert grand piano, and guarantees that the sound heard when playing any one of the ES110's weighted keys is a faithful representation of the original acoustic source.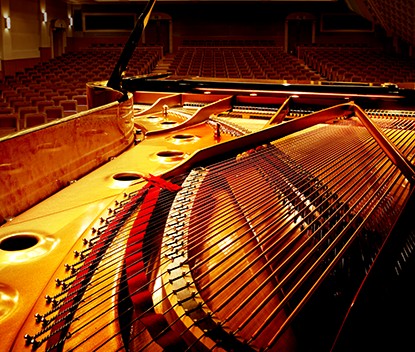 Harmonic Imaging Technology

When playing a fine piano, the amount of pressure applied to the keyboard affects not only the volume of the sound produced, but also the unique tonal character of each note. Therefore, in order to construct a realistic acoustic portrait of the EX concert grand piano, not only is each key recorded individually, but also at various different volumes, ranging from gentle pianissimo to thunderous fortissimo.

The ES110 offers a highly detailed acoustic portrait, employing Kawai's proprietary Harmonic Imaging sampling technology to ensure smooth tonal transitions across the keyboard and throughout the entire dynamic range.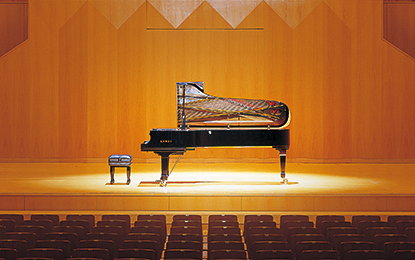 Reverbs, Noises, & Resonances

Additional reverberation effects that simulate the acoustic environment of a recital room, live stage, or concert hall are also applied, with settings to adjust voicing, sympathetic resonance, and other acoustic characteristics.

The result is a rich, vibrant piano tone that delivers breathtaking realism and authenticity.
Dimension Packaging Weight : 72.0 kg
Frequently Asked Questions (FAQs)
Yes! Majority of our product provides a minimum 1 year warranty on the electronic parts. Nevertheless, for certain brands such as Kawai, Roland and Yamaha Digital Piano, extended warranty up to 6 months are provided.
We do offer installation services for piano/keyboard for Klang Valley. Please kindly reach out to our sales team at 016-3111286.
Definitely! You can contact our sales team through 016-3111286 to make reservation for the time slot and head over to Music Bliss showroom to view the item before buying it. We are honored to have you here!
It usually takes only 3-7 working days for the item to be safely delivered to your doorstep. Self-collection and Lalamove (local delivery) is available as well!
Of course! You can head over to Music Bliss showroom for self-collection during our working hours.
10am - 7.30pm (Mon - Thurs)
10am - 7pm (Fri - Sat)
10am - 6pm (Sun)
Yes! Please note that the delivery hour for Lalamove service is only available for local delivery, from 11am to 5pm daily. For delivery ,please check out choosing Lalamove/Grab service or contact the mainline 016-3111286.
Why Buy from Music Bliss?
Personalized Consultation Service
Assisting you in purchasing the gear of your dreams with confidence.
Delivery and Installation
Our in-house delivery & installation team provides the best professional delivery services that include basic installation.
Warranty and Support
Count on us for any product warranty or repair services from our dedicated service staff.