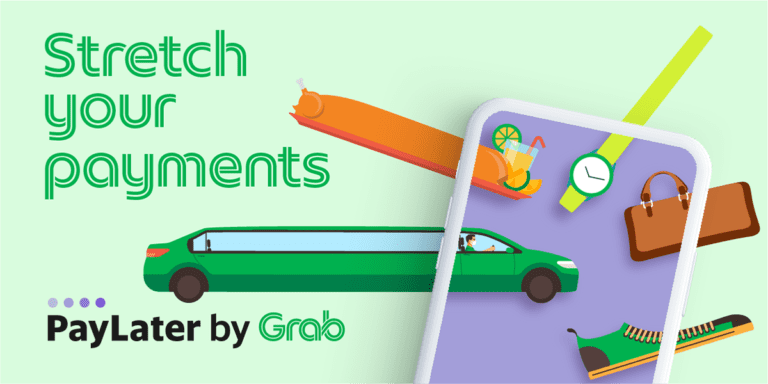 Stretch your payments with PayLater by Grab when you shop at Music Bliss.
PayLater gives you the financial flexibility to enjoy all your favourite music instruments, gadgets & accessories. Simply pay on time to enjoy zero interest and zero hidden charges!
---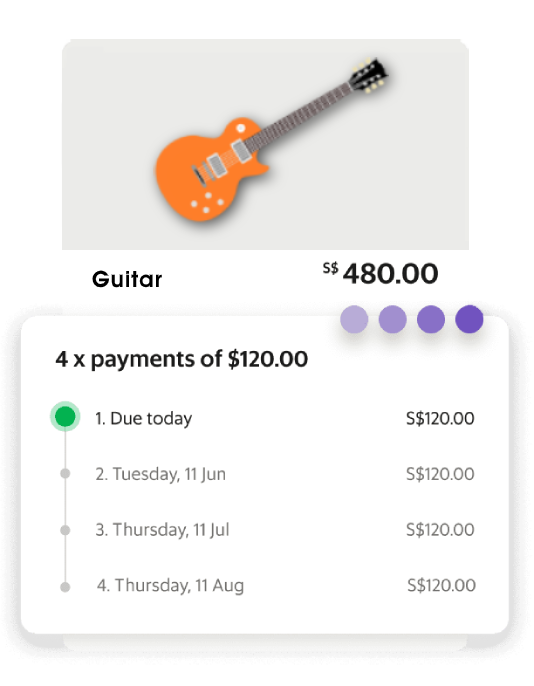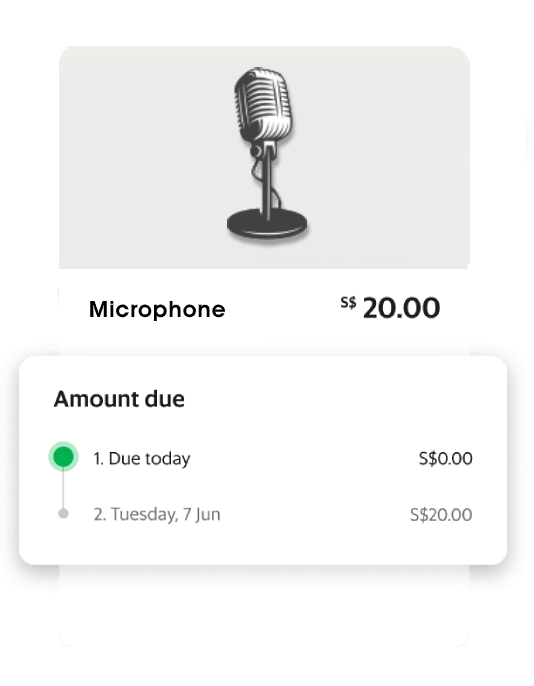 ---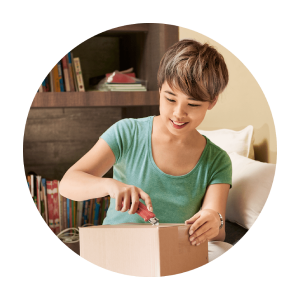 There's no need to memorise anything. Simply choose to checkout with Grab, key in the OTP sent to your mobile and select PayLater as your payment method. Done!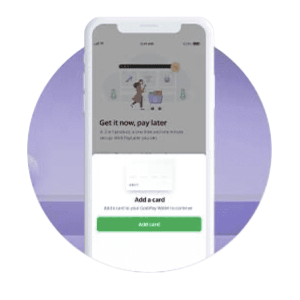 You can automate deductions from your GrabPay balance or linked card, which makes it virtually impossible to miss a payment, and keeps you from incurring any admin fee.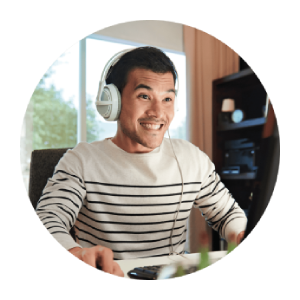 PayLater is designed for easy registration. If you're an existing Grab user, you're most likely able to access PayLater almost immediately.
---
Frequently asked questions

Am I eligible for PayLater?

Is there a cost to using PayLater?

I have more questions, where can I get help?
Grab users who are eligible for PayLater should be
1. 21 years and older
2. Platinum, Gold or Silver GrabRewards tier member, and
3. Have used either cash, credit or debit card for at least 3 Grab transactions in the recent months.
If you're eligible for PayLater, you'll be able to activate it in-app, or simply launch your Grab app, tap on Payments, tap on Enjoy Now and Pay Later under Explore GrabPay.
If you don't see the PayLater option, we're unfortunately unable to offer this service to you just yet. All approvals are subject to our internal review.
We are working towards providing the PayLater service to more users soon. Stay tuned!
PayLater is a free service offered by Grab + Music Bliss to you – there are no upfront fees charged or any interest accrued.
The only fee that may be incurred is admin fee to reactivate your suspended account for each missed payment. Your PayLater account may be suspended if you have overdue PayLater bill and you do not make any payments after being notified by us.